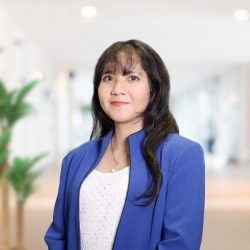 Melina (Gaby) Gabriella is engaged in green economy program and energy transformation, as well as supporting research team on economic issues. Shortly after she graduates from her bachelor program, she joined a government institution for the management of upstream oil and gas business activities. She was working as an apprentice for the Deputy of the Finance and Monetization professional group. 
After the experience, she had developed an interest in the economics and social impacts of the energy sector. These experiences inspired her to continue with her master's program. As she obtaining her master degree, she also works in a summer internship program at one of the International Non-Government Organization, where she helps monitoring and evaluation of a renewable energy project in East Nusa Tenggara.
She holds a Master of International and Development Economics (IDEC) from Australian National University, a Bachelor of Arts in Economics from Michigan State University, and an Associate of Arts Degree from Green River College.