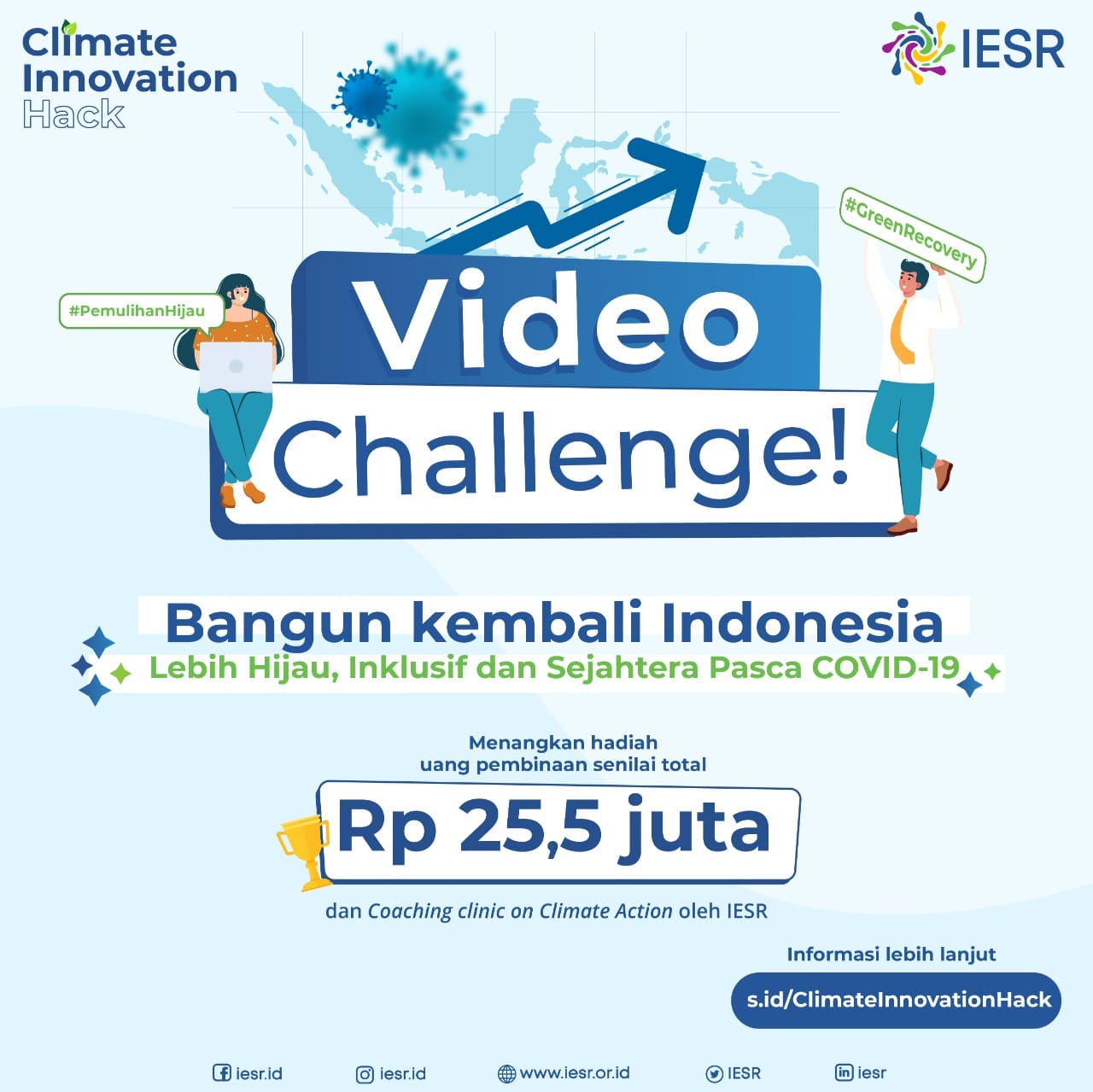 Climate Innovation Hack | Video Challenge
Climate change was crucial to resolve even before the pandemic of COVID-19. However, the health crisis has dropped economic activities and led to furlough and job losses. To halt the economic recession, the Indonesian government has provided a stimulus to the economy. If putting more concern predominantly to the economic recovery in fact it could delay the target achievement towards decarbonization and energy transition. Therefore, green economic recovery should be in
place to ensure both the economy and climate are not underserved. IESR will hold a Climate Innovation Hack as a platform to develop innovative solutions towards green economic recovery after COVID-19. The theme of this competition is entitled "Green Recovery for a Better Future" . This competition is also part of the launching of Climate Transparency Report (formerly known as the Brown to Green Report) on 18 November 2020. The former report succeeded in providing a comprehensive review of G20 countries on climate adaptation, mitigation, and finance mobilization. This upcoming Climate Transparency Report 2020 will involve the discussion on green economic recovery in Post COVID-19 as an additional review of G20 countries' climate actions.