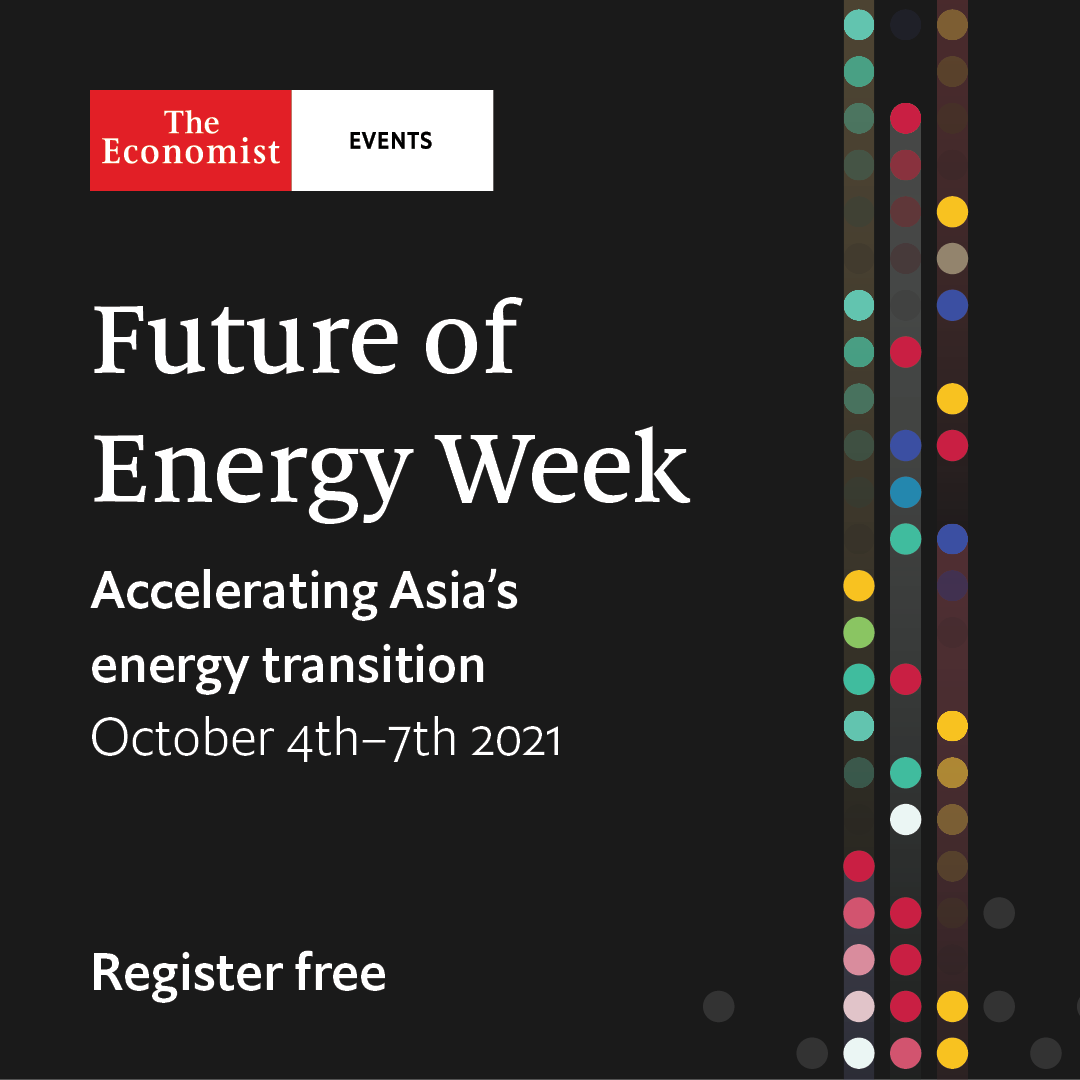 Future of Energy Week – The Economist
Before covid-19, the demand for fossil fuels was already dropping. In 2018 coal's share of the global energy supply fell to 27%, the lowest in 15 years. Oil futures fell in late 2018, and slumped heavily in the early days of the pandemic before mounting a recovery from May 2020.
Now the world is in the midst of an energy shock that has the potential to speed up the shift to a more sustainable economy.
But the energy sector is complex and dynamic, and despite these trends, the demand for energy has never been higher. For the world to have a chance of keeping global warming in check, the energy transition that is underway will need to be larger, quicker and more widespread than any before it. 
The good news is that governments are committing to net-zero targets, technology solutions are being developed at breakneck speed, and investors are divesting from fossil fuels, reorienting capital towards cleaner and greener energy solutions to power our societies and economies.
In its upcoming Future of Energy Week, The Economist Events will invite policymakers, energy experts, business leaders, academics and scientists to break down the concept of energy transition, consider the issues that need to be overcome and explore what a change in the energy system means for Asia and the world.
For more information about the event visit this page