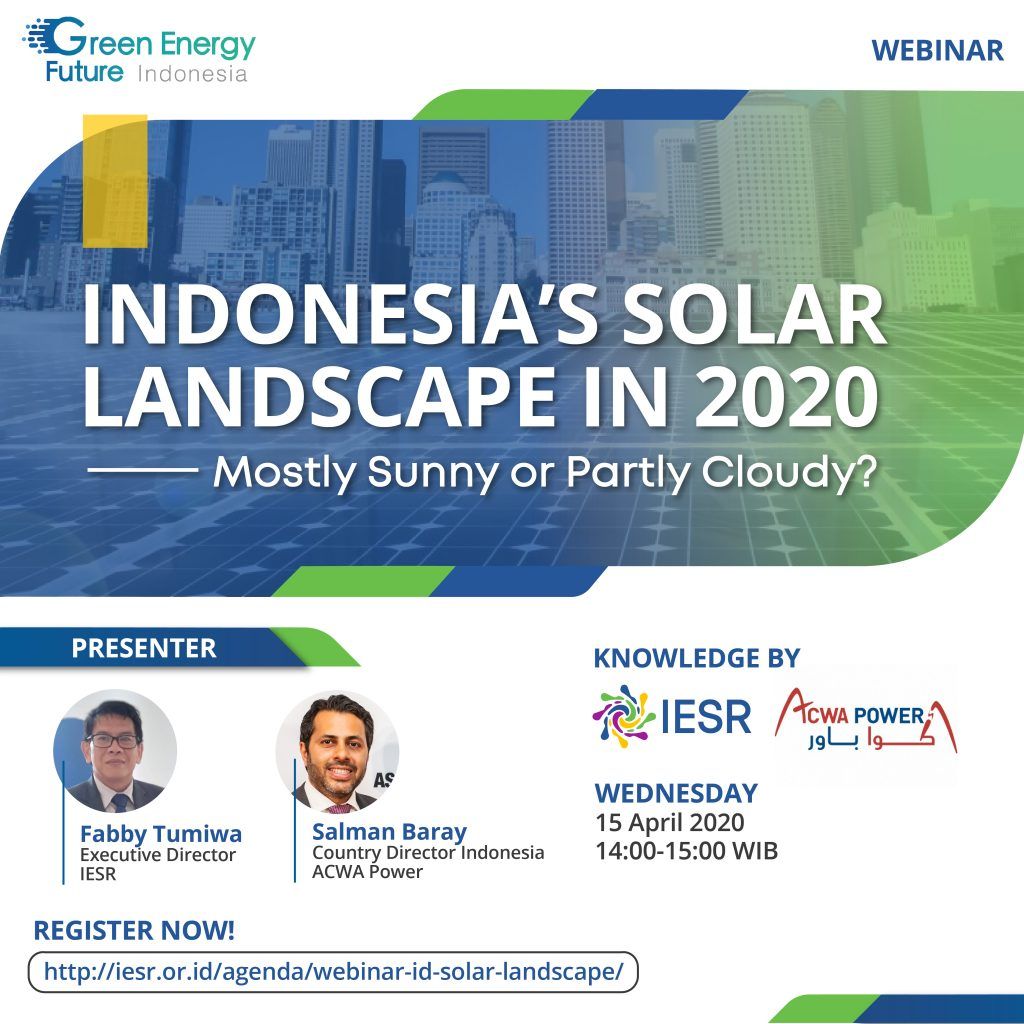 [This is a webinar hosted by Green Energy Future Indonesia and Leader Associates]
With a vast population of 260 million and over 6,000 inhabited islands, Indonesia harbors massive potential for solar developers. However, the progress has been sluggish so far with merely 106MW installed. Despite previous setbacks like failing FiT and BPP schemes, the country now seems earnest in wanting the sunshine by issuing a planned capacity boost to 6.5GW by 2025, a 6.4GW leapfrog.
The webinar will discuss:
Overview of Indonesia's solar landscape

Regulatory update on renewables and solar energy in particular; including feed-in-tariff and auction

Impacts of COVID-19 on Indonesia's RE market

The role of and interests from private sector in tapping the potential, including approach and progress on tendered projects
✅ 14:00-15:00, Western Indonesia Time (WIB, GMT +0700), April 15, WED
✅ Register Here: https://lnkd.in/fEuNHtS
✅ Presenter: Mr.
Fabby Tumiwa
, Executive Director,
Institute for Essential Services Reform (IESR)
& Mr.
Salman Baray
, Country Director, Indonesia,
ACWA Power