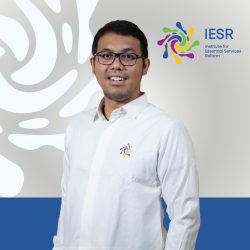 Agus manages Clean, Affordable, and Secure Energy (CASE) for Southeast Asia (SEA) project, a project that aims at changing the narrative of the direction of the energy sector in SEA towards an evidence-based energy transition, aiming to increase political ambition to comply with the Paris Agreement.
Prior to his new role, Agus was part of the IESR's research team. He was responsible for research on energy efficiency, energy management, electricity systems, electric vehicles, and energy transitions.
Agus's professional career began as an Assistant Project Engineer at PT. Vale Indonesia, Tbk. During his work here, he had participated in several trainings related to mining management and mining safety. He also holds the First Operational Supervisor (POP) certificate from the Ministry of Energy and Mineral Resources (MEMR) of Indonesia.
He holds a master's degree from the Energy Conservation and Management (ECM) Hochschule Offenburg in Germany and a bachelor's degree from Institut Teknologi Bandung (ITB).