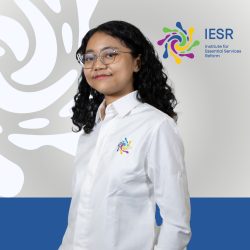 Administrative and Finance Assistant
Currently, Anggih holds a position as an Administrative and Finance Assistant. Her responsibility is supporting administration and finance work of the assigned Project Managers e.g. submission of advance and its accountability report.
Previously, Anggih worked as an external auditor in Siddharta Widjaja & Rekan, Registered Public Accountants, which was affiliated to KPMG, for three and half years and as an accounting officer in a Honda car main dealer for Jabodetabek. She is an accounting graduate from President University, Cikarang, Jababeka.
In her free time, Anggih likes to listen to music, read fiction and astrology, watch movies, anime, or tv series, especially Kingdom of England related. She also frequently goes food hunting, jogging, and playing with her dogs. In addition, Anggih is pursuing a Japanese language class.