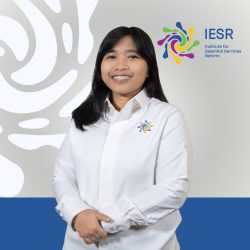 Researcher on Agriculture, Forestry, Land use, and Climate Change
Anindita Hapsari is a Researcher for Agriculture, Forestry, Land Use, and Climate Change on IESR. She completed her bachelor's degree in Agricultural Engineering at Padjadjaran University, Bandung. Before joining IESR, she worked as a Sustainable Agriculture Development Officer (spice program) in NTT.
She is keen on outdoor activities, which brought her to be active in mountain climbing, rafting, and traveling while studying in Bandung. She loves spending time reading comics & novels, watching movies, and trying new things.