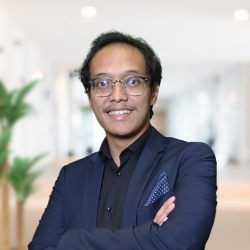 Ilham Rizqian Fahreza Surya
Environmental Policy Researcher
Ilham works as an Environmental Policy Researcher at Institute for Essential Services Reform (IESR). He focuses on environmental governance, just energy transition, coal dynamics, and jobs for the future. Within the research team, Ilham covers the social and policy aspect of IESR research projects.
Prior to joining IESR, Ilham worked in a Dutch company, Noppies (Nine&Co), on researching transformation towards a circular business model. He also contributed to other circular economy projects including textile and plastics as well as projects that involve community empowerment in Indonesia and Netherland.
Ilham took his master's degree in Environmental Policy chair-group at Wageningen University and Research in the Netherlands. Previously he studied at Gadjah Mada University (UGM) in Public Policy and Management-International Undergraduate Programme (IUP PPM). In 2017, Ilham took part in a student exchange program at Agder University, Norway for 6 months, studying International Development.
During both periods of his study, Ilham was heavily involved in several student organizations such as Perhimpunan Pelajar Indonesia Wageningen (PPI Wageningen), Keluarga Alumni Gadjah Mada in the Netherlands (KAGAMA NL), SKM UGM Bulaksumur etcetera. Ilham has a strong background in media, content-making, and copywriting as he has been doing this work since high school until today.
During the after-office hours, Ilham is currently busy working on his journal publication titled "Network power and social exclusion when plastic flows change: A case study of community Waste Banks in Klaten Municipality in Indonesia" with his co-author and ex-supervisor dr. Judith van Leeuwen from Wageningen University and Research.
In his spare time, Ilham likes to travel to new places, try local foods, and watch Netflix as leisurely activities.