Plummeting costs of renewable energy, increasing coal-related health risks, and raising concern about climate change will likely push coal out of the global energy sector. As the world's largest steam coal exporter and one of the countries with massive coal-fired power plant expansion, Indonesia would likely hit hard by the global energy transition. 
The main export destinations of Indonesian coal, such as China, India, Japan, South Korea, and East and Southeast Asian countries, have established energy policies directed towards developing renewable energy and clean technologies. With the policies, demands for Indonesian coal from these countries will likely decline in the near future. IESR's study titled  Energy Transition in the Power Sector and Its Implication for the Coal Industry showcases three different scenarios for Indonesia's coal demand projection. All scenarios project a decline in coal demand by up to 86% in 2050 compared to 2018 production.
The author of the study, Deon Arinaldo, stresses that the government's plan to prolonge coal use in the country by installing clean coal technology and setting up the downstream coal industry (coal upgrading, gasification, and liquefaction) will only put the country at risk. "The viability of the downstream industry will highly depend on different factors such as feedstock prices since outputs from this industry will directly compete with similar products sourced from oil and gas. The investment cost is also a barrier. A coal liquefaction plant with a production capacity of 50 thousand barrels per day, for instance, will require an investment cost of USD 3.5 – 6.3 billion. The number is still not taking into account the investment costs for pollution and emission control in coal mining activities." 
"Moreover, in terms of CO2 emissions, clean coal technology cannot beat renewable energy that is available at lower costs", says Deon.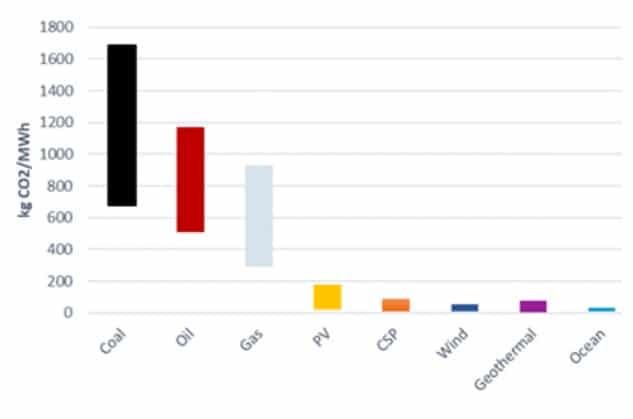 A failure to plan coal transition will likely result in a range of problems such as stranded assets, unemployment, revenue loss, and economic contraction in coal-producing regions. The UK case study shows that the coal transition is a long and complex process that requires careful planning. "Learning from this experience, Indonesia should prepare coal-producing regions such as East Kalimantan, that have high reliance on the coal industry to generate revenues, to go through the transition process. In preparing coal exit plans for these regions, the government should set clear goals and involve stakeholders in every step in the transition process", he concludes.
---
Read the full report:
Author contact: Deon Arinaldo (IESR Energy Information Specialist), deon@iesr.or.id