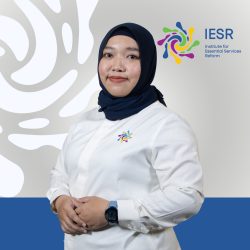 Administration and Finance Assistant
Before finishing college, Ninette successfully published a thesis entitled "Determinants Company Conditions in Disclosure Corporate Social Responsibility: Case Study in High Profile Indonesian manufacturing companies" MIICEMA, 2014. Graduated from Accounting Education in Jakarta State University in 2015, Ninette designated to work as a Manager of Finance at PT Dwi Pratama Teknik for one year. In 2018, Ninette decided to join Good Neighbor Indonesia as Finance and Administration Department.
Amidst her busy work schedule, Ninette also likes writing. Her work entitled "3rd Chapter – Abroad You (th)", Mer-C Publishing in 2018, can be accessed publicly.