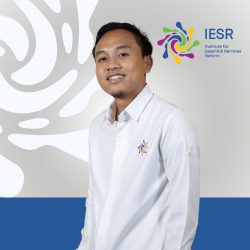 Pintoko Aji, called Pinto, is a Analyst in Renewable Energy and Energy Transition issues including modeling and feasibility studies. He specializes in renewable energy research mainly wind turbines: horizontal axis wind turbine (HAWTs) blades and vertical axis wind turbines (VAWTs) array optimization. Before joining IESR, he conducted several studies with PT Lentera Bumi Nusantara on the development of wind turbine technology with a low cut-in speed to increase the capacity factor of the wind power plant. He also runs the Kincir Island start-up which provides wind resources assessment (WRA) services and urban wind turbine development.
Pinto also contributed to the Kedaireka project for stunting intervention in eastern Indonesia by providing access to clean water and energy for rural communities with the UGM Energy Studies Center. He has also worked at the Community Service Directorate of UGM as an editorial assistant for the Indonesian Journal of Community Engagement (JPkM).
Pinto holds a bachelor of engineering from the Department of Nuclear Engineering and Engineering Physics UGM and is pursuing a master's studies in Mechanical Engineering with a minor in energy conversion. Pinto is a blackbelt in Tae Kwon Do and is often appointed as a referee in the national competitions.