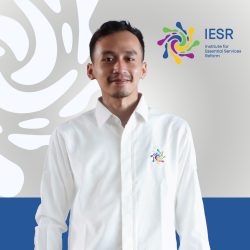 Sustainable Energy Access Program Officer
Rizqi is responsible for coordinating tasks and becoming a point of contacts between IESR management in Jakarta and stakeholders in Central Java. Contribute to developing detailed plans for tasks implementation, manage and carry out day-to-day implementation of projects, and to communicate regularly with a wide range of stakeholders in Central Java. Under the direct supervision of Program Manager of Sustainable Energy Access he also to develop a strategy for gathering learnings from the program. LPO is stationed at the Energy and Mineral Resources Department, Central Java Provincial Government.
Previously Rizqi also has experience as a Research assistant (UPN "Veteran" Yogyakarta) by the topic of technical and social aspects of geothermal energy, Intern in Geothermal Company (PT Geo Dipa Energi, PT Pertamina Geothermal Energy), Junior Drilling Engineer – PSME UPN (oil and gas consultant), and as a Co-founder of PKPS Kota Magelang (waste management cooperative)
Rizqi was awarded a bachelor degree in Petroleum Engineering – UPN "Veteran" Yogyakarta
Even though his educational background is related to the fossil fuel industry, he is concerned about environmental issues. Therefore, Rizqi also studied renewable energy and waste issues and expect to have a career in tackling these issues. During his academic life he was active in internal and external NGOs which concern in environmental, sustainability, and renewable energy. In his spare time, Rizqi like to have outdoor activities (i.e. camping, hiking), reading books, and playing futsal.