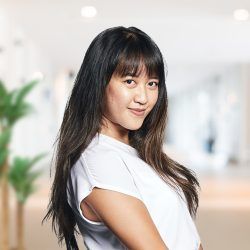 Vanessa Hildegard Harsamto
Project Officer for Clean, Affordable, and Secure Energy (CASE) for Southeast Asia (SEA)
Vanessa works for the Clean, Affordable, and Secure Energy (CASE) for Southeast Asia (SEA) Project which aims to change the narrative of the energy sector's direction in SEA towards an evidence-based energy transition. As a project officer, she is responsible for conducting research, proposal writing, and program development, as well as establishing and maintaining good relationships with key stakeholders.
With expertise in communications for the development sector, Vanessa has the knowledge and capability to translate data-driven materials into engaging and inclusive communications products. Vanessa believes that everyone should have access to knowledge despite their background. And using the right communication methods is one of the keys to achieving this goal.
Prior to working at IESR, Vanessa is a co-producer of "A Soundtrack for Resistance", a podcast that tells about the social history of Indonesia through music. Vanessa holds a Master of Arts degree in Arts and Cultural Management from King's College London after completing her Bachelor of Arts degree in International Relations.
Outside of work, Vanessa enjoys dancing, her long-time passion since her childhood. She also enjoys traveling, going to art exhibitions, and watching art performances to learn about different cultures.