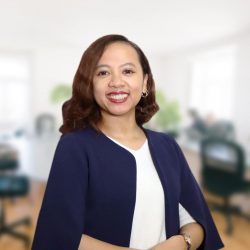 Marlistya Citraningrum, PhD
Manajer Program • Akses Energi Berkelanjutan
Marlistya Citraningrum (Citra), manages the partnership with diverse ministries and government agencies, civil society organizations, associations, communities, as well as the general public in promoting Indonesia's transition towards a cleaner, more inclusive, and more sustainable energy system. She also performs research and other advocacy activities on energy and gender issues, energy decentralization, and SDGs. Since 2017, Citra is heavily involved in the Indonesian Solar Association (ISA), in which IESR has been active since its early establishment. One of her work with Energy Innovation, WRI, and WRI Indonesia: Energy Policy Simulator (EPS), has been recognized as a finalist in Fast Company's Second Annual World-Changing Ideas – an awarding platform for policies, projects, and concepts offering innovative solutions to global challenges. For 2018 – 2019, she sits on the Coordination Group of ACCESS Coalition (Alliance of CSOs for Clean Energy Access), an international coalition of CSOs working to fasten global transition to clean energy.
Citra joined IESR in June 2016. Before that, Citra works in community development sectors, in which she gained comprehensive experience in behavioral assessment, facilitation, monitoring and evaluation, and multi-stakeholder engagement.
She holds a PhD from Taiwan Tech with a research focus on environmental management. She particularly likes the use of storytelling in research, giving backgrounds and meanings to present hard evidence.