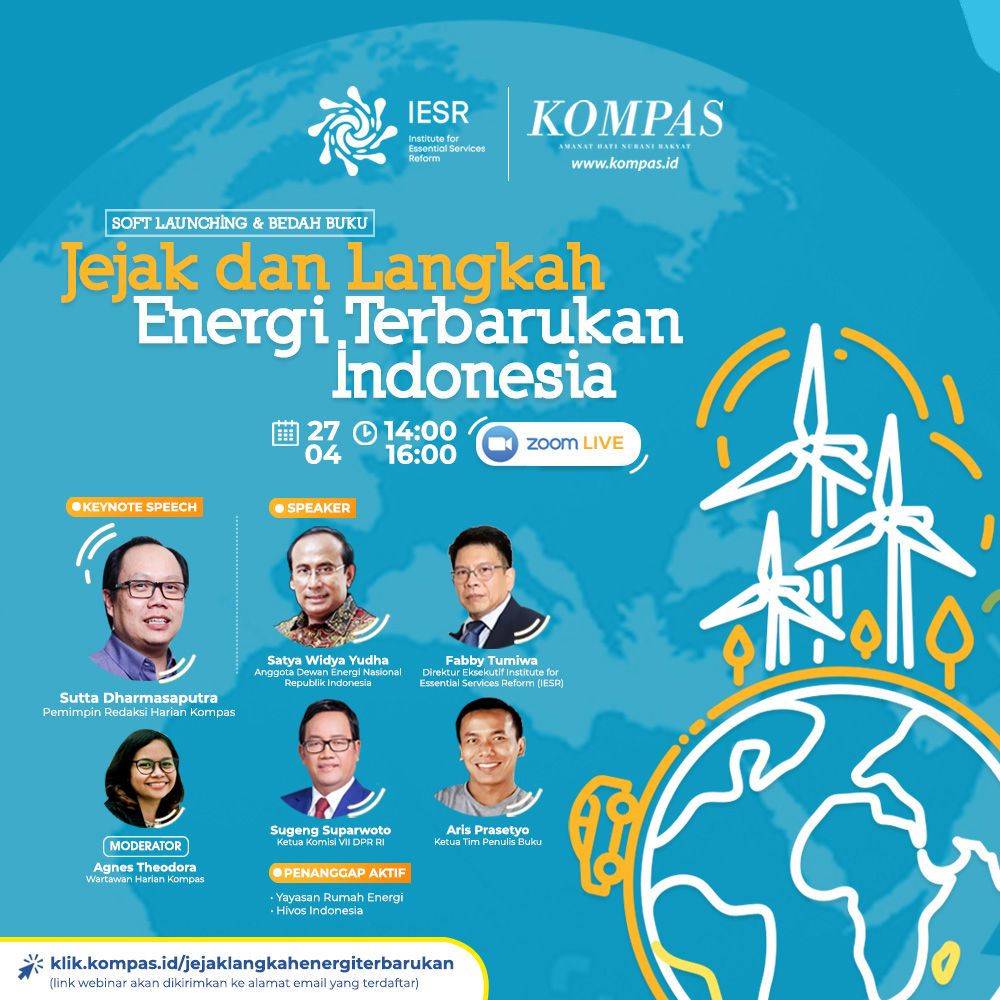 KompasTalk | Jejak dan Langkah Energi Terbarukan Indonesia
In the 2020-2024 National Medium-Term Development Plan, there are five priority activities in low-carbon development. The five activities are sustainable energy development, sustainable land restoration, waste management, green industry development, and low-carbon coastal and marine. Unfortunately, the state budget for these activities is limited.
From the records of the National Development Planning Agency (Bappenas), the need for low-carbon development funding per year in Indonesia is ideally IDR 306 trillion. Currently, the government only budgeted Rp 23 trillion to Rp 34 trillion per year. There is a wide gap in financing this low-carbon development.
In fact, it is projected that there will be the absorption of 4.4 million "green" jobs available in low-carbon development in Indonesia. Of the five priority activities above, if implemented, the potential contribution to the national economy in 2030 will reach nearly IDR 600 trillion.
The in-depth report of Kompas daily and the preparation of a book in collaboration with IESR (INSTITUTE FOR ESSENTIAL SERVICES REFORM) aims to describe the actual conditions of energy transition in the field. The report is compiled in a book, while the discussion that will be held aims to:
Inspire the country that there are already many business people and community members who are able to replace fossil energy with renewable energy.
Discuss various obstacles that have occurred in the field in realizing the national energy mix target.
Providing input and recommendations to all stakeholders in an effort to achieve Indonesia's readiness in transitioning to renewable energy.
Discuss the contents of the book compiled