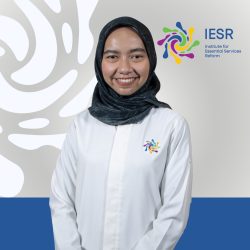 Sustainable Finance Coordinator
Farah is now the Sustainable Finance Coordinator at IESR.
Previously, Farah worked at a startup in the financial sector that helped finance MSMEs in rural areas as an analyst in business operations. During her time there, she was heavily involved in business development and policy. With an educational background as a graduate of Environmental Engineering ITB, Farah became increasingly aware that climate change is a global issue that will have an impact on social and economic aspects. From then on, she became interested in issues of climate change and sustainable development.
In between her time, Farah usually spends a lot of time in the kitchen, photography, and playing badminton.