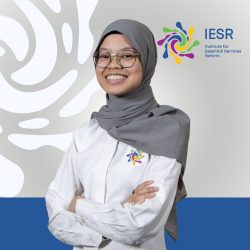 Energy Efficiency in Building Analyst
At IESR, Fathin is a Energy Efficiency in Building Analyst with expertise in evaluating building performance and optimizing building configuration with advanced modeling simulation tools and machine learning. She graduated with a master's degree from the Smart Buildings and Digital Engineering program at University College London (UCL) and obtained her bachelor's degree in Architecture from Gadjah Mada University.
Before joining IESR, Fathin worked for three years in a building design and energy consultancy, Desain Performa Energi (D+E), where she developed her interest in sustainable building and had the experience of working with international and national consultants during the green building certification process. Furthermore, she partook in a workshop and training to become a certified Greenship Associate – an elementary level of green building education held by the Green Building Council Indonesia (GBCI).
In her spare time, she loves listening to music, playing the guitar, watching thriller movies, playing table tennis, and reading.