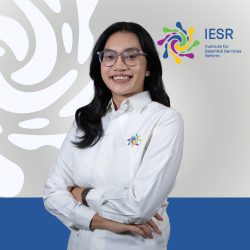 Program Officer for Green Economy
Sicha joined IESR as the Program Officer for Green Economy. She is responsible for conducting research, providing political economy analysis for energy transition projects in Indonesia, and also developing programs related to the green economy and climate diplomacy.
Previously, Sicha has been involved in formulating policy recommendations for the Indonesian presidency of G20 through C20 (Civil-20) Environment, Climate Justice, and Energy Transition Working Group (ECEWG), a platform for civil society organizations to voice their aspirations in the G20 forum. Sicha also had the experience of assisting in a research project on Modern Energy Transition in Cooking Services while she interned at Resilience Development Initiative, a think-tank focusing on sustainable development in Indonesia.
Sicha obtained her bachelor's degree in International Relations from Gadjah Mada University, Indonesia. Her undergraduate thesis focused on analyzing European Union Renewable Energy Directive II and its implications for Indonesian-EU trade on palm oil. In 2020, Sicha went on a student exchange program at the University of Groningen, The Netherlands with a focus on the study of Gender and Minorities.
In her spare time, Sicha loves to read and review books, watch Netflix series, and swim. Other than that, she also likes to stroll in museums and relax in the park.